This image was done by Steve Grant, who was a Disney animator throughout the 90's.
He also did that Kenny Echinda thing channel 10 used to play each night when I was younger, where all the little echidna's jump into bed.
Now he's drawn me. Although about as complex as a Simpsons character, it still looks distinctly like me, from head to checkered shoe.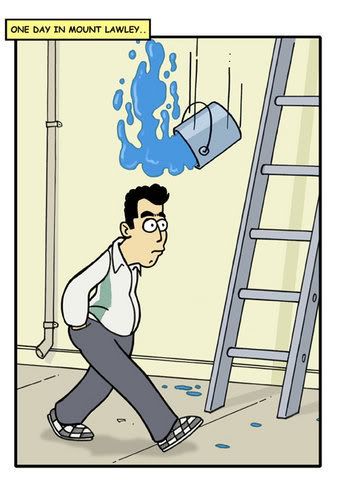 There's reason behind the blue paint, but I won't bore you with the detais.